Rubberduck Rampage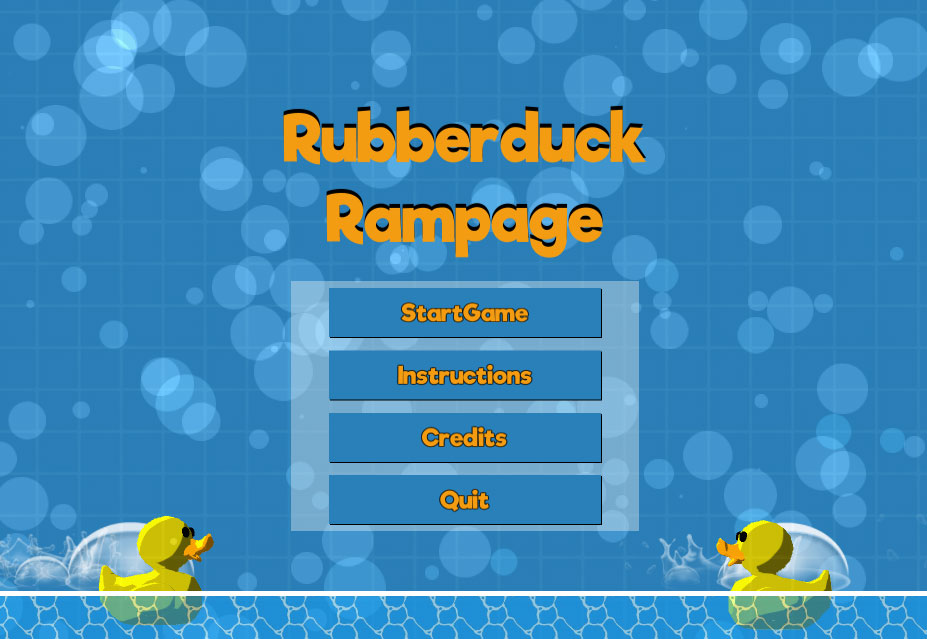 Description

Time for a bath! The whole rubber duck family takes part. Help mother duck and her little ducklings on their way through the dangerous bathtub! A lot of dangerous hazards like vortexes or patches make this a tough challenge. Note that you're not allowed to touch the ducklings! But luckily you can throw stuff into the water and use the force of waves to influence their path.
Win 64 Binary Download https://www.dropbox.com/s/u08cwuy4jjm9u88/RuberduckRampage.zip?dl=0
Technology used

Unity 3D, C#, Blender
Help / Controls

Your goal is to bring all ducks to the end of the level and to stay close to mother duck,
Controls: - Click water to throw bath salt. The waves will affect the ducks. - Drag & drop items in the level to create bigger waves!
Additional notes: - Avoid obstacles like patches and vortexes! - Stay close to the big duck. Only ducks which reach the end shortly after the mother (within 10 seconds) count! - Ducks will also die if they are outside the visible screen area for a few seconds - so keep the family close together! - You can't influence mother duck at all!
Votes
0 people voted for this game.
Comments
No comments yet.
Log in or register to post a comment.