Toughday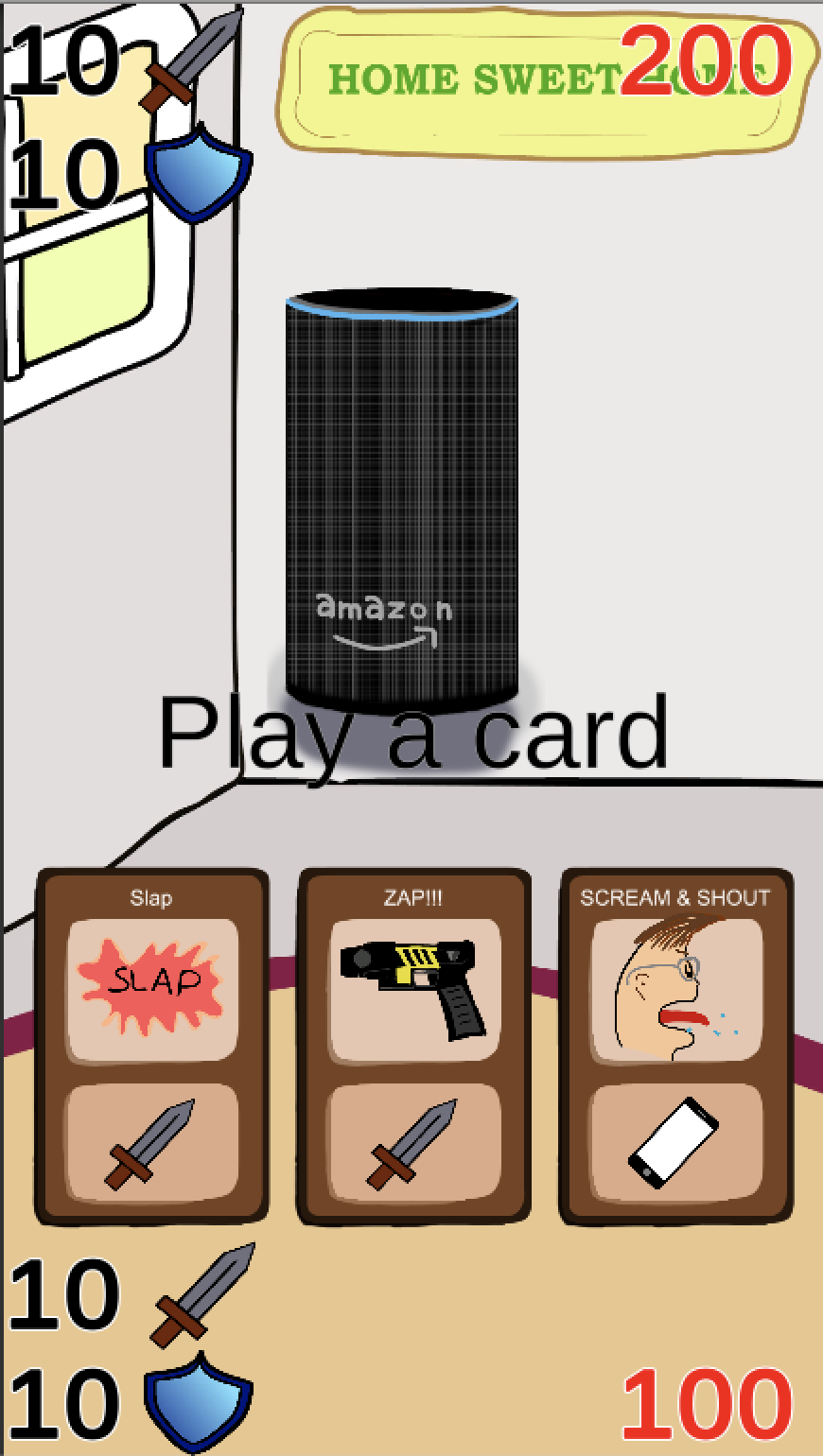 Description

After a long and stressfull day you go through your door only to find your zen disturbed by many annoyances that trigger your stressmeter, you have to eliminate. You know it will be a toughday before you can lay in bed and feel finaly home.
DOWNLOAD: https://1drv.ms/u/s!AsZTHemwhpYjgoxUH0PBwHsmD5lFZQ
Technology used

Unity Inkscape paint.net audicity
Help / Controls

Swipe up to play a card swipe down to discard the card and end the turn.
Votes
0 people voted for this game.
Comments
Schilhart (3 years ago)
I totally agree with alexa as end boss XD funny idea to fight against the grumpy german neighbours
Log in or register to post a comment.