Mortar Mortar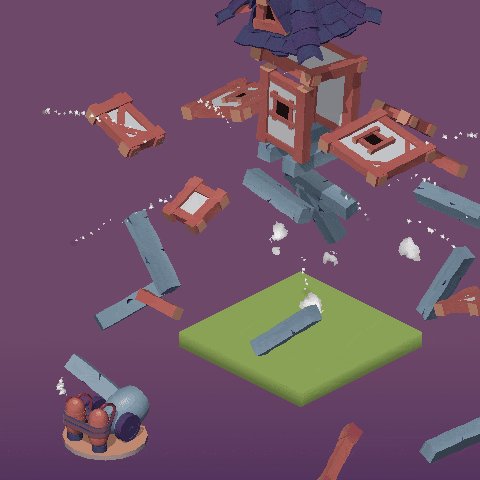 Description

Reverse Jenga with sticky physics
Don't destroy the tower, repair it with your mortar and some mortar!
Technology used

Help / Controls

Arrow Keys: Rotate around tower
Hold Spacebar: Aim
Release Spacebar: Shoot
R: Restart level
Esc: Back to menu
E: Trigger Explosion
Votes
11 people voted for this game. Overall the game ranked #2 at the Jam!
Comments
annana (24 days ago)
awesome 3D modeling, I love the smooth and stylized look!
annana (24 days ago)
oh and points for the puns :D
Log in or register to post a comment.