Dreamrail Defender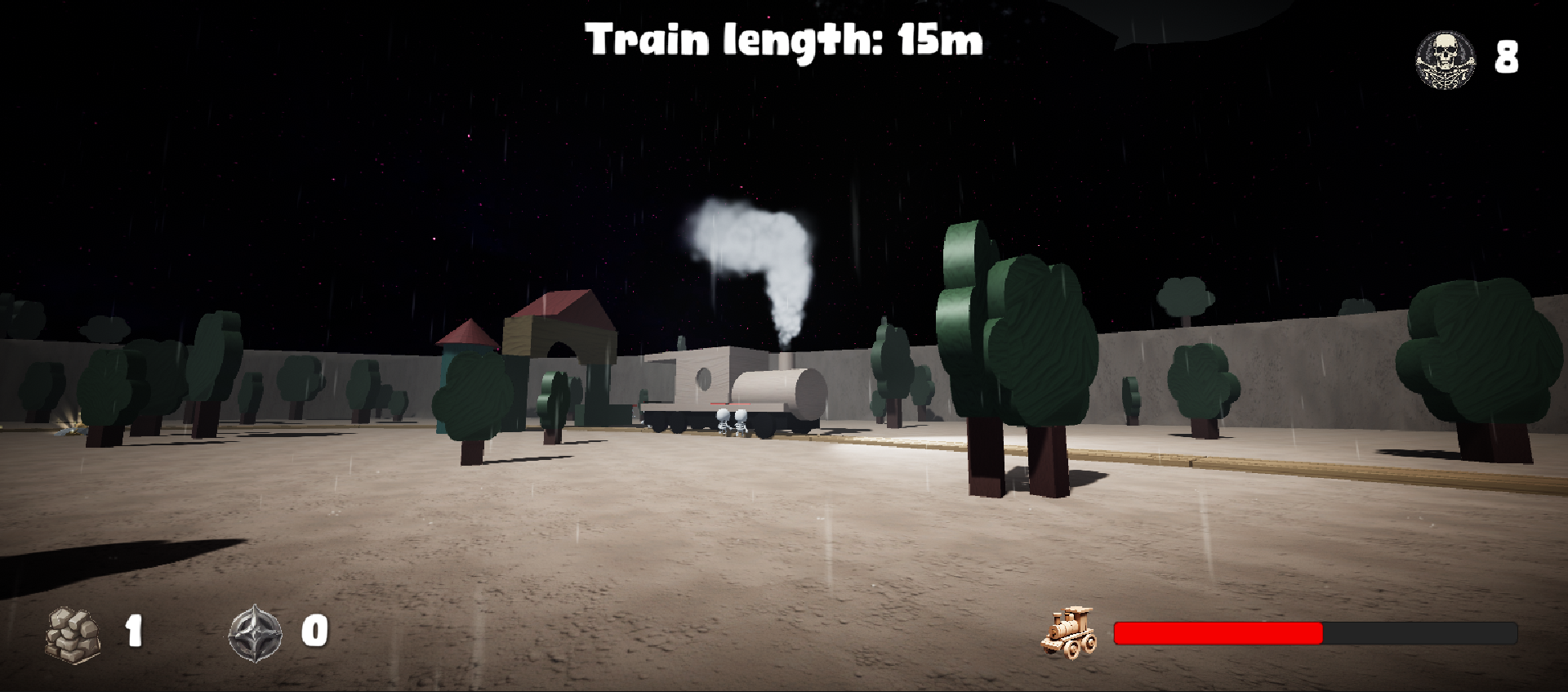 Description

Defend your train! Build up wagons and upgrade turrets to defend your train against little nightmares. Collect resources to fund your upgrades and make sure your train doesn't leave you behind.
Technology used

Game Engine: Unity3D Music: Rafael Krux - Attic Secrets Modelling: Blender3D Artwork: Made by us or generated on Playground AI Punch sound: https://pixabay.com/sound-effects/punch-2-123106/
Help / Controls

WASD to move Space to jump Alt+F4 to quit the game on Windows
Votes
9 people rated this game.
Overall the game ranked #3 at the Jam!
This game was also rated in 7 other categories

Gameplay: 8.333333333333334/10

Graphics: 7.0/10

Audio: 5.222222222222222/10

Innovation: 7.333333333333333/10

Technical: 7.666666666666667/10

Controls: 6.444444444444445/10

Humor: 6.222222222222222/10
Comments
No comments yet.
Log in or register to post a comment.